Fancy a game of Walking Football?
Walking football is like the game you love, played in a new way. It is a unique small-sided ball game similar in some respects to Association Football.
In Guernsey we are a mixed group of enthusiastic people who provide a great recreational facility on the island. Why not join us for fun, friendship and fitness?
G.W.F.C
Pay and play!
Pay and play Walking Football here in Guernsey with the Guernsey Walking Football Club! Wednesdays, Thursdays & Sundays at KGV Memorial Playing Fields.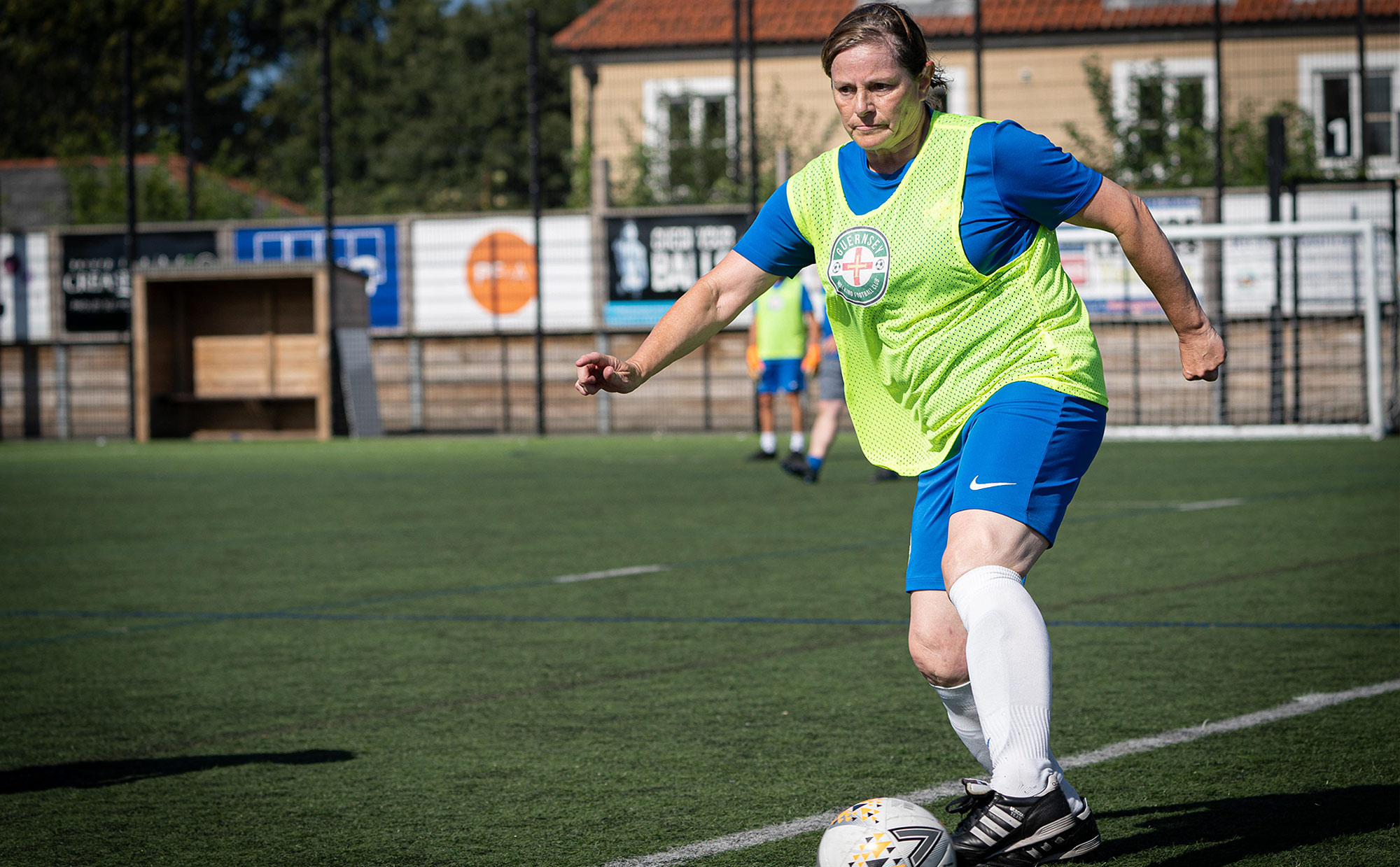 Rules of the game
To ensure that everyone is competing on a level playing field we adhere to the latest revised edition of the WFA ' Laws of the Game'.